As the world continues to go digital, social media is more relevant than ever in our lives. However, some investors are yet to understand the impact a tweet or an Instagram post can have on their business.
Today, we'll cover how to leverage social media and boost your rental business. By the end of this article, you'll understand how cultivating an online presence can make your investment more profitable.
Besides, you can always partner with a reputable property management company if you need a hand. These experts can help you properly utilize social media in your business through their guidance.
Ways Social Media Can Help Reduce Vacancy: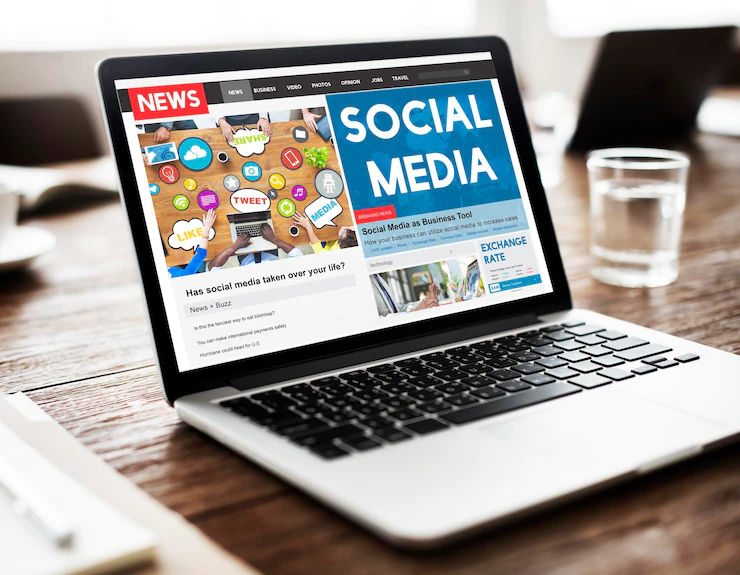 1. It Expands Your Reach
One of the benefits of using social media is expanding your reach. Without it, you're limited to using traditional means to advertise. For example, out of the thousands or millions of people seeing your newspaper or TV ad, only a tiny percent want what you're offering.
On the other hand, excellent SEO can help you generate more leads by putting you directly in front of your customers.
Related Resource: Top 10 Benefits Of Social Media Management Tools In 2022
2. It Allows You Post Listings with Multimedia
Another advantage of social platforms is that they support multimedia posts. In other words, you can upload photos and videos of your rental.
As a result, you can appeal to the much stronger visual sense of prospective tenants. Renters who originally had a different location could even change their minds after falling in love with your unit. 
3. You Can Display Client Testimonials
Before making a purchase, people often check for reviews to determine if it's worth their money. Well, the same thing applies to real estate. Thankfully, you can display client testimonials of satisfied customers on your social platforms.
When prospective tenants see positive reviews from people they can relate with, it'll bolster their confidence in you, increasing their chances of reaching out.
4. You Can Brag About Your Accomplishments
Bragging about your accomplishments on social media, especially when you have proof, can set you apart from the competition. Feel free to give yourself accolades for your 100th listing, signing another lease, or receiving an award. Such posts spur potential renters' attention and establish your business as an expert in their minds.
5. It Allows You to Keep up with Industry News
Despite real estate being a stable, low-risk investment option, the market constantly evolves. Thus, every investor needs to stay updated with the latest development.
Like you, many businesses see value in a social media presence so share helpful tips, industry reports, and market projections. In other words, you can benefit from social media as the audience.
6. You Can Foster a Community
Finally, you can grow your business using social media by fostering a community. It's not enough to put your content out there; you have to ensure it speaks to your audience.
Take them behind the scenes, appeal to people at different stages of the buyers' journey, and you'll attract more tenants. Landlords that keep their followers engaged, with educational and entertaining content, experience fewer vacancies.
Tips For Managing Online Reputation And Engaging with Tenants:
1. Update Your Social Media Accounts Frequently
Beware of letting your accounts grow cobwebs. Some property owners might feel social media isn't worth the effort because their single post from 3 months ago barely had traction.
However, one of the basics you have to understand is consistency. If your audience doesn't feel your digital presence often enough, they'll forget about you, and your page will generate less traffic.
2. Respond to Negative Reviews with Caution
You might have cause to deal with one or two negative reviews. There's no need to panic in such a scenario as you can still salvage the situation. Ensure you carefully read through the reviewer's complaint and reply when you are calm and composed.
Remember that it's impossible to erase anything on the internet entirely, so read over your response multiple times. It's always best to start by thanking the person for their feedback. Then admit your faults, ask for more information to address their concern, and reaffirm your commitment to do better.
3. Ask Your Current Tenants for Reviews
Reviews are highly instrumental in informing tenant decisions. The more positive comment you have, the more likely others will be to patronize your business.
If you need more reviews, you can reach out to your current tenants for their thoughts. You'll find that many of them will be pleased to write a few lines and can even offer vital suggestions to improve your business.
4. Hire Help
Lastly, hire help if you need it. Social media can be tricky, so if you feel it's overwhelming, feel free to outsource the job. For example, you could hire a social media manager to effectively run your site or a reputation management company to clean up your online presence.
Either way, seeking assistance when you need it can help you fully leverage social media as a tool for growing your business.
Conclusion
As you can see, knowing how to leverage social media has several advantages for your rental business. It increases your leads, updates you on industry news, and lets you foster a community.
It can be a tool to lower vacancies, build a solid brand, and make more money in the right hands. Of course, that is dependent on your ability to maintain a positive online presence. Thus, we highly recommend you frequently post, respond to negative comments with tact, and seek help when needed.
Read Also: