Brand marketing is the concept of promoting a brand's products and services in a way that highlights the brand as a whole. It is not only about putting your logo and brand name in different places to boost sales.
It's a long-term strategy that lays emphasis on promoting ideas around your brand's values, image, and sense of purpose so that people can associate with your brand.
This strategy includes using brand attributes and the latest tech trends to drive effective results. In this post, we will be discussing basic concepts about brand marketing and how marketers can leverage technology to generate sales.
Let's start by knowing what brand marketing strategy is.
What Is a Brand Marketing Strategy?
Brand marketing involves creating brand-customer relationships and maintaining them in the long term to gain the customer's trust and loyalty.
Today, marketers develop a brand marketing strategy by using different channels, such as social, digital, and paid search advertising. In fact, 90% of small businesses are planning to increase their digital marketing spending in the next few years, especially in cities like New York, Boston, and Washington.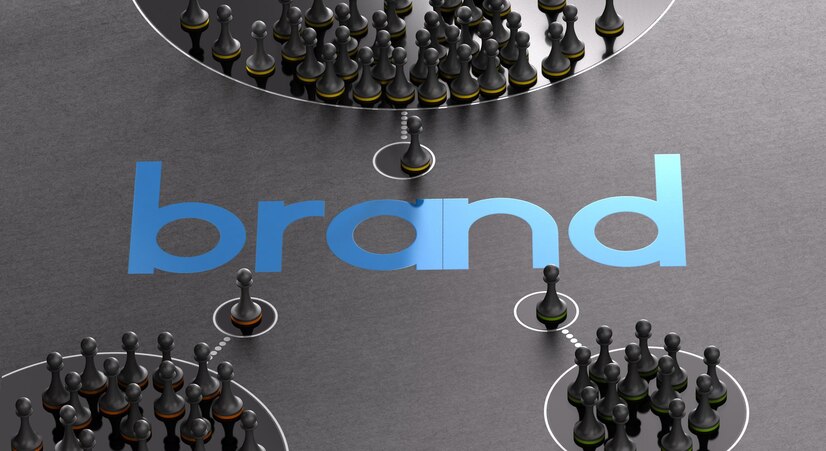 Now, a good strategy is regarded as one that uses these channels together and creates a sort of media mix that targets a wider audience. For this, companies even reach out to creative agency new york, which provide all-in-one services for all your branding needs. It includes everything from brand naming, advertising, and brand strategy to even integrated marketing strategies for enhanced services.
For instance, marketers may consider clubbing email and content marketing efforts to increase brand awareness and reach the right audience. Nevertheless, know that your brand marketing majorly depends on the message that your business wants to convey to its target audience.
What's the Difference Between Branding and Marketing?
Before you jump into the subject of how to build a brand strategy, it is crucial to understand the difference between branding and marketing. When you know what separates one from another, you can efficiently use them together for your brand strategy.
Marketing is the entire process of how you build awareness of your brand and its products through different marketing channels. The obvious goal of marketing is to generate leads and boost sales. Speaking of Branding, it is how you express what your brand is all about and what its purpose is.
Simply put, branding is how you want your customers to see your brand. Or, it could be said that branding is one of the primary building blocks of a company's marketing strategy. It's through branding that your marketing strategies will work in the market, including your customers and potential clients that might be beneficial to your business.
Let's understand it with a simple example. Suppose your brand is Burger King; your branding would be ' providing less synthetic and authentic food', and your marketing strategy would be to get your potential customer to try your food through radio ads, billboards, social media ads, and online ads.
Remember, your marketing tactics will be useful only when you have a valuable message hidden in the name of branding.
How to Build a Brand Strategy?
Research: An ideal brand-building strategy must be grounded in proper market research that considers the competitive landscape and outlines how the brand fulfills a unique need within it. It helps the company set more realistic and achievable goals.
Goals & Objectives: Each stage of a brand strategy should have clear goals and objectives that are required to be fulfilled within a timeline. These goals should also include measurable brand and marketing metrics.
Develop a Brand Identity: Creating a brand identity means including all the design elements that are clubbed together to make a visual representation of the brand. The elements include the name, logo, color, tagline, and image style.
Develop Brand Guidelines: Brand guidelines are a vital part of branding strategy as these are a set of rules that describes the feel and tone of your brand. Thus, create guidelines that are a comprehensive explanation of how and how not to use brand elements to ensure unity across different stages of branding strategy.
Brand Measurement: Last but not least, a company should make use of detailed metrics to measure the success of its brand, both short and long-term. For instance, measuring brand satisfaction through customer satisfaction scores and brand recognition can help you get an overall picture of your marketing efforts.
That said, now let's have a look at the tech trends that are now becoming popular in brand marketing.
Tech Trends Marketers Can Leverage in Brand Marketing
Programmatic Advertising: Programmatic advertising uses data-driven automation software to buy and sell digital ads. This helps brands achieve customized reach, transparency, greater efficiency, and real-time data, which is used for optimizing brand campaigns. This allows marketers to react to real-time signals on an impression-by-impression basis among screens and different channels.
Video Marketing: With the rise of video-making platforms, such as IGTV and TikTok, brands need to have a clear video marketing strategy for their targeted customers. Creating engaging, high-quality, and informative content is the key to staying relevant in today's marketing world. For this, companies should make use of different video marketing software for different requirements.
Making Use of Content Marketing: There are multiple ways you can leverage content marketing to support your brand advertising efforts. Start with creating a strategy based on your target audience and make use of digital channels like email marketing and social media to promote your brand. Another powerful tool you have is data analytics. With access to data, you can utilize your website's traffic, social media metrics, and consumer behavior data to improve your content marketing efforts.
While there are different content analytics tools, using Google Analytics can be the best approach. You can make use of Google business tools to integrate them with content marketing analytics. This will help you develop data-driven content marketing strategies.
Final Thoughts
The major focus of branding is to emphasize the strengths of a brand and leverage it through marketing efforts. That's what brand marketing is all about! And with the rising trends of technological advancements throughout different industries, using technology is the smartest call for brand marketers.
Additional: