It is no secret that social platforms such as TikTok and Facebook raise interesting questions from time to time. The most recent question, "What are the most attractive things men do when in the driving seat" It's safe to say this one blew up and took the internet by storm. Our team recorded our findings from the self-professed "passenger princesses." Some results are as expected, but others might just blow your mind. To make this social platform experiment more fun and entertaining, we have also included a few common picks. So heads up, lads, avoid doing those!
In this comprehensive guide, you get to witness some amazing traits as per the data received from TikTok and our own personal Facebook poll just to spice things up more. Who knew a hand on the thigh could be so comforting? Please feel free to add any of your own stories in the comments below.
Regtransfers – Leading Private Number Plates company decided to ask their own Facebook community what their guilty pleasures were when their partner was driving. They weren't quite expecting their social experiment to go as viral as it did. Within days of the poll (Check out our infographic above for the results) Tik Tok had gone mad about this topic under the hashtags #mendriving and #manualdriving (must be a gear stick thing, right?) Oh, we love viral content.
Now there's nothing wrong with wanting to be attractive. After all, this social media world we live in really is a highlight reel. We have decided to take things up a notch and, off the back of our experiment, ask, "What do you find are the biggest icks when men drive?" An "ick" for anyone who doesn't know is the cool kid's new word for "unattractive." We have included these findings as a bonus.
Single-Handed Grip On The Steering Wheel:
Apparently, driving with a single hand inspires confidence and a feeling of strength. According to TikTok, if your man adds his other hand to the back of your headrest, he gets extra attractive brownie points. Who knew?
Gentle Touches:
This is probably the biggest one, according to our data. Most women who took part admitted they love it whenever a man keeps his hand on their partner's thigh gently while driving. This is comforting, and for all those whose love language is physical touch, this is a massive win!
ReverseStyle Parking:
Although reverse parking is a dreaded phrase for several drivers, some love it. You'll be pleased to know that if you are fortunate enough to be skilled at fitting your vehicle in tight spaces, then you'll definitely gain approval from your passenger. No one likes uncertainty, but everyone loves confidence. I guess the goal here is to get them to say, "How did you fit in that?!"
Pro Parallel Type Of Parking:
A parallel form of parking is a rare skill. Dreaded from the moment you start learning to drive, everyone prays they do not get asked to perform. We wonder how many dodgy parallel parking maneuvers have caused driving test fails… Anyway, if you can get good at these, then that is definitely an attraction win!
Slick Gear Alteration
A slick gear alteration has many attractive qualities. Many suggest they love a smooth transition as well as the aesthetic of their partner's hands. This one was a real eye-opener for us! But we guess it kind of makes sense.
Biggest Icks In Driving 
Car Stalling
DO NOT STALL. PLEASE. We know we have all tried doing it, and it's always an accident, but the embarrassment really does extend from you to your passengers. You might be able to get away with it once, but if it becomes a regular occurrence, you will find yourself earning that dreaded ick status.
Severe Road Rage
Emotional stability and emotional intelligence is a known attractive traits. Now road rage and dodgy drivers, along with near misses, are enough to test anyone's patience. However, our best advice is to take a deep breath and just laugh. You're most likely never going to see that driver again. This calm nature is picked up on and highly appreciated. Don't be that icky angry guy when driving
A Love For Music
Music is at the centre of many social media users. We all love common interests, and these extend to your car radio. So sit back (pre-plan if you must) and put those popular songs on. Although top tip, include a few classics in there, and you are guaranteed to achieve optimal attraction from your partner. Avoid jazz and opera; anything else goes. That's the opinion of most Tiktok and Facebook users anyway. We are happy to keep the conversation going, so please feel free to share with friends and add your say.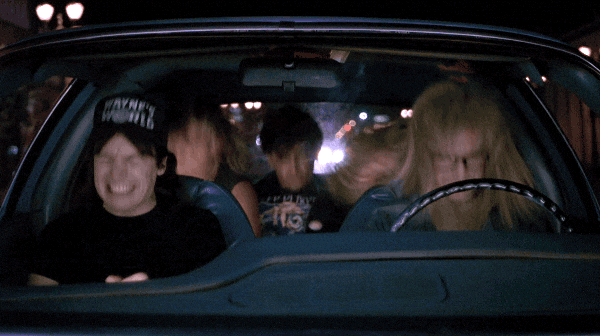 Read Also: