For every business owner, creating a successful Ad campaign is fundamental for the growth of your business.
Every year, millions of dollars are wasted on poor and ineffective ads, which eventually affect the business negatively. Business owners need to understand that the vital concepts of how to properly produce a digital advertisement can be applied to any promotional tool they may wish to use. This includes:
Newspaper and magazine ads
Brochures
Postcards
Fliers
Websites
While it will take a lot of testing to create an effective ad campaign, these 10 essential tips will help business owners get the outcomes they are hoping for.
What Is Your Company's X Factor?
The key question every business owner should ask is what will make their potential customers choose them over their competitors. With your ad campaigns, show your potential customers why your company should be their first choice and why your competitors shouldn't even be considered. This is referred to as Unique Selling Proposition (USP).
1. Conduct Market Research
This is an integral aspect of campaign promotion. By conducting market research, you can better understand certain aspects of your target market, including their age, how they spend their time, and the social platforms they use the most.
2. Use a Compelling Headline
People come in contact with many advertisements every day. You have to ensure that your ad attracts and retains their attention. You can do this by creating a compelling headline. However, you must understand who you want to attract and what will attract their attention.
3. Make Your Potential Customers an Irresistible Offer
Whether you are offering them free shipping, unbeatable prices, a bundled package, or a free trial, offering your customers a great bargain will help you become a customer favorite quickly.
4. What Are Your Company's Benefits?
Your potential customers also need to know the advantages of using your services or products. Individuals are always more interested in how your services benefit them compared to what you do. Here are some tips for accomplishing this: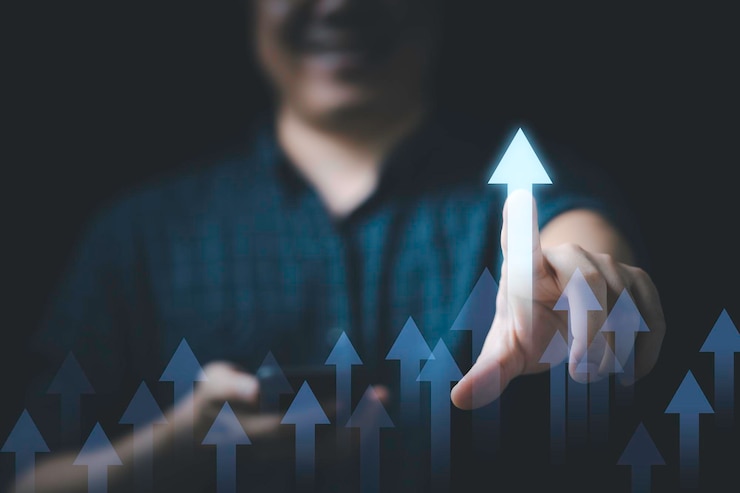 Compile a list of all your services or products
List their essential features and how they can benefit consumers
5. Write an Advertorial
An advertorial can be described as an advertisement that takes an editorial format. This is important because individuals have a higher chance of reading a news article than an actual advertisement.
6. Make a Risk-free Offer
If individuals are skeptical about you, they're unlikely to buy your products. Offering a risk-free guarantee is a great way to encourage consumer trust. This way, your potential customers can work with you knowing that they will get their cash back if they are not satisfied with your company's services.
7. Call to Action
Your company's call to action can convince individuals to send an email for inquiries, to fill in a form to discover more about your company's services, or to be included in your weekly email newsletter. To give that little extra push, you have to use appealing words and convincing language.
8. Decide On a Platform
After conducting basic market research, you should have the confidence and insight needed to select the most efficient platform to reach out to your target audiences. You can also do some additional research on the cost, pros of specific ad methods and platforms, and ROI. You could also discover that using numerous ad methods and platforms would be a great move for your platform.
9. Create Urgency
Many individuals see ads and plan to give the companies a try in the future but eventually forget. You need to give people a reason to act immediately. Urgency can be created in various ways. For instance, you can create a limited-time offer to entice customers to act quickly.
10. Use Testimonials
The most essential part of any effective ad campaign is establishing trust in your company. You have to remember that there are several concerns these days about businesses, especially when they are online. It's essential to make your business and its services or products appear trustworthy. The best way to do this is by showing that past customers have been satisfied with your services or products. Add a testimonial or two from satisfied customers to your ad.
📢Bonus 5 Points:
11. Utilize Exciting Graphics
Before people begin to read your ad, you have to appeal to their visual interest by including attractive graphics in your ads. You can create these appealing graphics using a drawing website, which can capture their attention and encourage them to explore your message further. This should also apply to your websites. Hire a proper web designer to create a visually stunning and easy-to-navigate website.
12. Make a Test Ad
Before initiating your ad campaign, you must try your hand at creating a test ad for your brand. By designing a basic mock-up, you can discover what will work, what will not, and what you have to improve.
13. Get Creative Assets
Whether it's an attractive landing page or a billboard ad, every ad needs a creative asset. Chances are, any ad you will run needs to have one of the following:
Short copy (for online and image ad campaigns)
Long-form copy (for video ad campaigns).
Pictures (for online ad campaigns).
Custom-made animations and/or pictures (for video and online ad campaigns).
If these cannot be designed in-house, you can get a freelancer team or an advertising agency to aid you in producing these creative assets.
14. Add Contact Information
Your ads have to link potential customers to your website in order to capitalize on sales. Doing so can lead prospects to becoming regular customers, and it will help you to track how well your ads are performing.
15. Analyze and Track Ad Performance
For ad campaigns that have a fixed run time, determine how the results of the ads performed against your expectations. Since it could be difficult to create a one-to-one comparison for all ad types, you might have to look at common business trends, press or social media mentions, or even revenue changes to measure success.
These tips can help any business's promotions surpass your competition and convert leads into customers. If you need some help with your ad campaigns and strategies, EraserFarm is an advertising company that provides services in digital, print, mobile, radio, and social media.
Additionals: