Around the world, the threat from the Coronavirus is slowly lessening, and as a result, many regions are reopening and allowing life to return to something resembling normal.
In the USA, every state responded differently to the pandemic, and every state is reopening at a different rate too.
As states slowly get back on their feet and allow their citizens out and about, you might be tempted to abandon the digital marketing and online work you've been doing over the past few months.
However, with the threat of a second wave of the virus looming and many individuals still isolating out of fear, not to mention the ever-rising importance of digital marketing, you still need to focus on it.
When you're busy reopening and welcoming customers and staff back to your premises, it can be hard to dedicate time and effort to your online presence as well.
Here are some practical tips that can help any business to maintain it's digital marketing momentum and achieve the success it's striving towards.
Continue To Digitalise Your Offering
Even as consumers start returning to shops and retail outlets, the need for online solutions remains high. Many individuals are scared of the virus, and as such are apprehensive about returning to normal so quickly. Others are simply searching for convenience. It's crucial that you continue to offer digital support to clients, be it deliveries or online ordering.
Work With A Professional Marketing Agency
One of the simplest ways that you can save yourself time and effort, while still achieving your digital marketing goals, is to outsource the work. Collaborate with a marketing agency that is experienced in generating leads and helping businesses to grow, even during challenging situations like the one we're facing right now.
One agent who is continuing to operate as usual right now is the Atlanta marketing agency Panorama Press– they come highly recommended as they are offering free SEO audits to help business owners build their website up to its full potential. They have the multimedia experience you need, as well as a long history of helping businesses across the country, so if you partner with a marketing agency like them, you'll be able to reach your digital marketing targets faster.
Learn More About Digital Marketing And SEO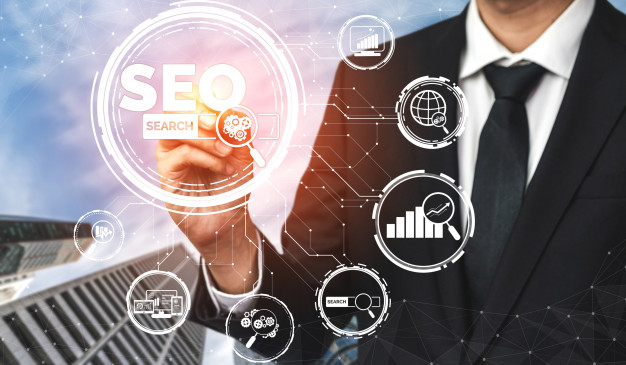 Even if you're outsourcing your digital marketing and SEO, you should still learn more about them, as these strategies are the future of business. As the world increasingly focuses on digital trading, e-commerce, and remote working, you need to make sure that you understand the online world and how it affects your business, industry, and customers. Follow major SEO and digital marketing blogs, either by subscribing to their newsletters or by following them on social media. They will give you access information and insight so that you can learn about the latest updates and ideas in the digital marketing and SEO sectors.
Read more: 8 Essential Tools Every SEO Company Must Know
Manage Your Business's Online Reputation
Digital marketing isn't just about achieving positive mentions: it's also about making sure that any negative comments are responded to, and that feedback is incorporated into your business strategy. As such, online reputation management is essential for any business that wants to succeed, particularly in this digital age. You can either outsource the service or use digital tools to find mentions of your company online. Once you've found them, you can deal with any bad press or negative reviews in a professional and proactive manner.
Just because the quarantine is slowly lifting across the country, doesn't mean that you should abandon your digital marketing strategy. This article should help you to understand why digital marketing remains essential, and how you can continue to promote your business online even as things start to return to normal.
Read Also: