Social media has become a critical component of every business nowadays. A large potential audience on various social networks has made it easier for companies to expand their business. However, marketing on social platforms is not as easy as it seems. 
If a start-up does not have the optimum resources to employ an in-house social media team, the company owners hire a social media consultant. So can you imagine how demanding this role is? With millions of start-up firms worldwide, the need for an efficient consultant is rising in leaps and bounds.
Is becoming a social media consultant your dream? The present article is all about how to become a professional consultant. So keep reading to get some valuable insights in order to fulfill your dream job goal.
Who Is A Social Media Consultant?
A social media consultant continuously engages with target audiences using social channels on behalf of an organization. They are full-time workers within business entities or work as a freelance consultant.
More than 3.2 billion people are using social media globally. With the development of the internet, social media has become widespread over the last decade. As a result, the majority of the new and established businesses are shifting to social media marketing to magnify their reach.
If you want to be a consultant, the first thing you have to do is act as your client's eyes, ears, and voice. In addition, the presence on various platforms at the same time must be ensured to grow appropriately with a sound audience base.
Companies hire in-house consultants or even go for freelancers or third-party individuals who have specializations and relevant experience in social media. The prime responsibility of these professionals is developing social media strategies and solving fundamental marketing problems.  
How To Become A Successful Social Media Consultant?
A social media consultant identifies improvement areas and subsequently frames a strategic framework for success. Additionally, he assists the business with setting marketing goals and manages the strategies' smooth implementation.
Here is a complete guide on how to become one with a detailed description of each step. Read the below section very carefully:
1. Develop A Portfolio And Publish Worthy Pieces Of Content
The first and foremost step to apply for the position of consultant is to build a robust portfolio. It must contain the sample works or projects that you did for the clients. It is because a number of employers or clients want to see the type or nature of work that you have done previously. 
Further, publish engaging content revolving around digital marketing or social media marketing showing your efficiency in the social media niche. If you don't own a personal website or blog, the best way to showcase your writing skill is by publishing content on Medium.com. 
2. Start Networking
As soon as you decide to enter the world of social media consulting full-time or even part-time, begin networking. This procedure involves sharing your attributes, skills, and expertise with your potential network. 
Make sure you realize the breadth of the job that you are undertaking beforehand and plan accordingly. Remember that 'timing' is the most challenging factor to stay in line with. 
Relationship building like this is nothing but getting recognized and building a stable client base. Experts suggest guest blogging, LinkedIn blogging, or joining Twitter chats to expand your visibility and present yourself as a brand itself. In addition, exploring podcasts based on multiple topics and attending industry conferences might make the clients gain interest in you. 
3. Value-Based Lead Generation
The stressful part of presenting yourself as a brand begins here. As we have mentioned earlier, there is a massive demand for SM consultants in the market. Thus you just have to apply tricks to identify them.  
Communicate with your network and make them aware of the consulting services you provide for social media. Then, proactively ask them if they need any help or whether they know anyone requiring social media assistance. 
The most crucial aspect here is to remind them about future references even if they reject you for the time being. You don't know from which day and how the opportunity would knock at your door. So be prepared and start planning from today.   
Also, joining local networking associations will be of great help because this will bring you closer to digital experts with whom you can collaborate. For instance, you can partner with email marketers, SEO specialists, website developers but not another social media consultant. However, if reaching out to individual clients is challenging, approach the agencies asking for workflow.
4. Make Your Instagram Account Engaging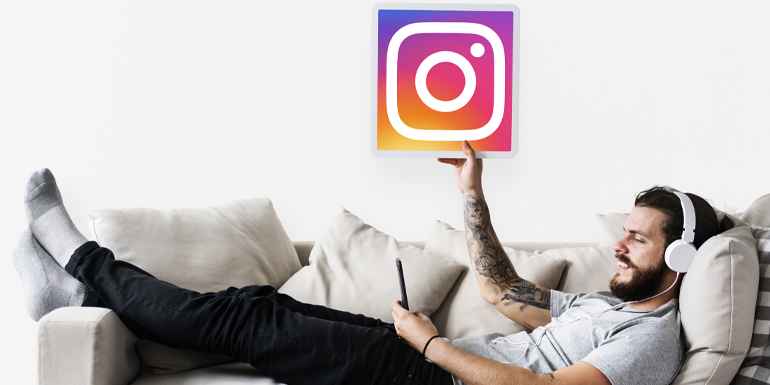 If you aim to and grow your audience quickly, you must frequently post on your Instagram account. The posts should encompass the kind of service that you provide. 
Nevertheless, spend your efforts expanding an organic following by posting exciting reels, facts, and slices of your personal life. If you own a website, do not forget to add the link in your bio, stories, and posts. It would drive an enormous amount of audience to your site.  
The Final Words 
To conclude, finding a job as a social media consultant that matches your professional expectations is a little complicated. Firstly, you need to input significant dedication and have the patience to watch your client base growing. Only then will you receive desirable job offers from reputed organizations or clients.
Let your followers take a sneak peek into your life. It will make them understand your attitude, values, beliefs, and if they are matching with theirs. Therefore, you will come across innumerable opportunities to work as an SM consultant.
If you find this article useful, do not forget to share it with your friends or colleagues with similar ambitions. Additionally, drop feedback in the comment box if you want to add any opinion. Lastly, keep following us to get more valuable articles on trending topics.
Read Also: